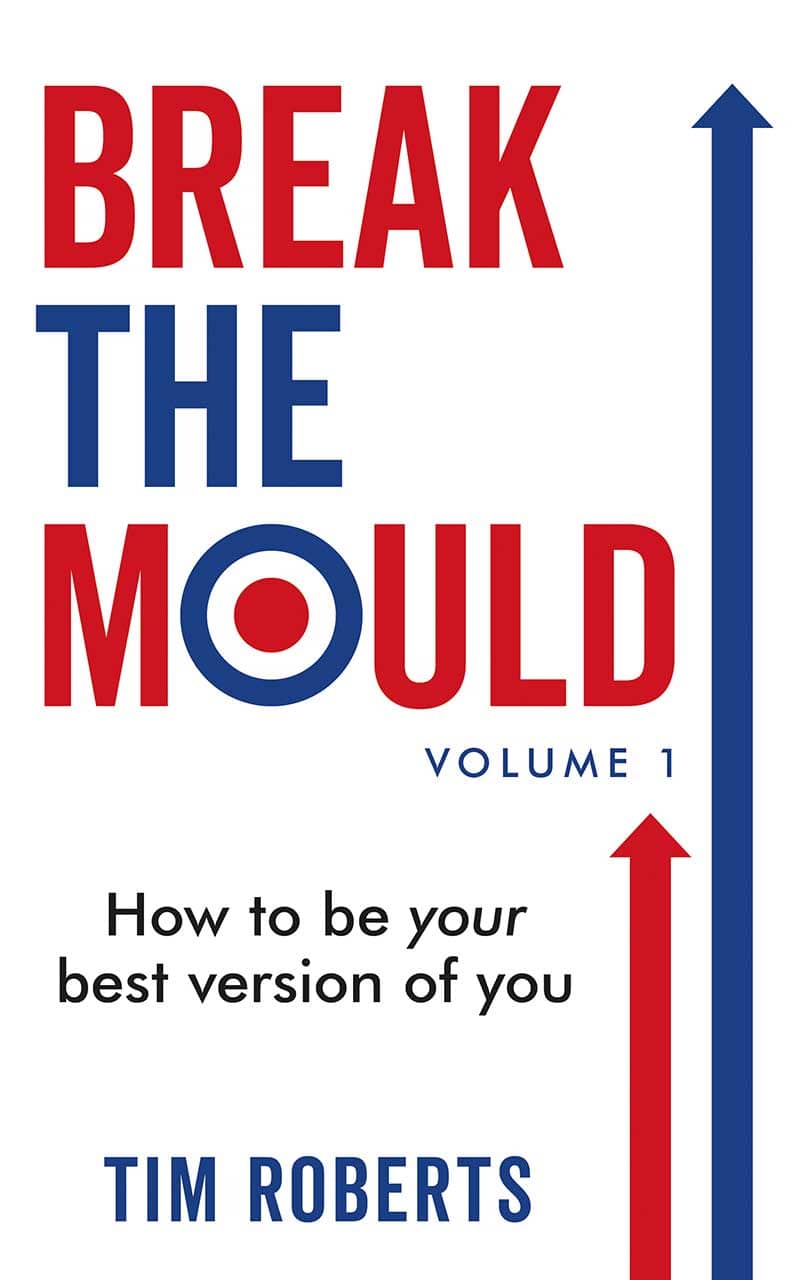 Are you ready to break the mould?
Thank you for your interest in Break the Mould volume one – how to be your best version of you. You can buy the book by clicking below.
Hello, I'm Tim Roberts; Coach, Inspirational Speaker & Author
Are you fed up with corporate bullshit?

Do you want a better way to lead authentically?
Tim was just like most leaders today, miserable, stressed and exhausted.
He hated how much of his weekend would be spent dreading Monday instead of being able to relax and enjoy time with his family, and cat.
As a leader he had to "act" a certain way, "comply" with and "enforce" things he didn't believe in. Even worse, he had subconsciously picked up all the management styles of those around him. To his horror, he realised he was in serious danger of becoming a knobhead boss (being punched by an employee was a wake-up call).
Enough was enough. He realised that it always starts with you and committed to find a better way. It was time to break the mould.
The plan he put in place allowed him to feel happy at work for the first time in years, inspire his team, and their performance went off the chart.
In this book, he shares the practical coaching techniques and exercises he uses with leaders to break the mould and become truly authentic and inspiring.
Would you like to wake up on a Monday morning feeling like you actually want to go to work?

Are you ready to become your best version of you?
If you want to discuss how we can work together, please use my contact details below. Keep smiling. Keep being you.